Diplomunion
Hello everyone! I can report that the last version was hosted a whooping 111 times before it was replaced! Needless to say, this is a new record. Thanks to some great feedback, i've been able to pinpoint a few bugs which have been fixed this version. Specifically, there was one bug related to timer recycling which would cause all kinds of weird shit - hopefully the map will be much more stable now.

This version primarily aims to solve the way people have been exploiting the council ceasefire in order to make it harder for players to declare war on them. Players are now also allowed to write off debts, which has been frequently requested - although this comes with an unrest penalty which corresponds to roughly 0.35% of the debt - so writing off a debt of 4000 m$ will give you a temporary unrest penalty of +14 percentage units. I calculated that if the EU were to absolve Greece's debt (317 billion euro, or roughly 350 billion dollars), it would increase EU's unrest...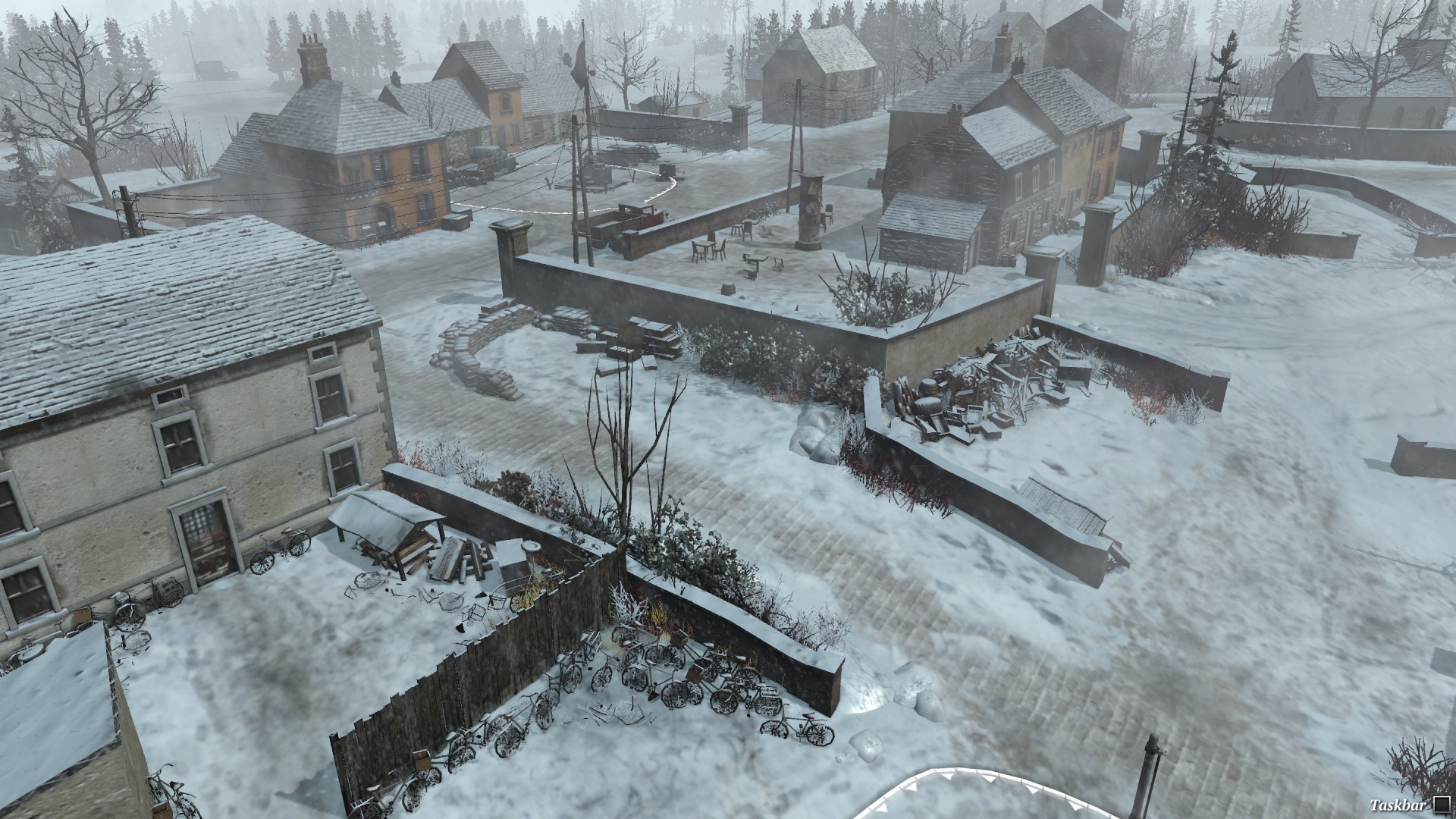 The sleepy hamlet of La Gleize, where the 1st Unified Diplo Armored Division took on the 31st Imperial Hotj Heavy Armor Korps. The fierce fighting lasted for days, but the men and women of the 1st Diplo were able to hold their ground and perform a repeat of their victory previously seen in Lienne Forest.

Principle combatants for the 1st Unified Diplo Armored Division were Acting CO of the 55th Soviet Felblade Brigade Lt. Colonel Pona, Brigadier Bane of the 2nd American Baneblade, Marshal OmegaKnight of the 8th Soviet Italian Irregulars, and Major General Phalanx of the 57th American Phoenix Legion.

For the 31st Imperial Hotj Heavy Armor Korps, the principle combatants where Kommadant Snaps of 81st Elite Panzer Division, Herzog Monkey of the 42th Breakthrough Kommando Brigade, Acting CO Hauptmann Cainz of the 52th Elite Panzer Division, and Hauptsturmoffizer Kazhu of the 101st Spearhead Kommando Brigade....
Hey everyone! I posted this on Brigands Haven before, but since this is a rather new page, I forgot to add it on here.

Anyways, basically I have been working on The City of Demons for a while now, and I started with a plan: Having 48 heroes per side, for the ultimate randomness (Each player could be any of 4 options and still not overlap with anyone. Talk about real randomness)

However, since I had that idea, my ideas for heroes have run dry.

Here's the Heroes and Demons ideas thread (The Demons Ideas are rather outdated, but the Guards have goals, items, etc.)

If you come up with a good hero or demon idea, you can name it after yourself! If you already created one, and want to create another, you can name it after someone else! (Note that most of the names may be shuffled for my sake, and more may be added.)

Here's the template.

Theme: (Can be anything, such as an element, a style of fighting, etc.)
Q Spell:
W Spell:
E Spell:
R Spell:
T Spell: (Ultimate)
Goal:...